Interested in teaching contracts with Flex Ed?
Flex Ed is seeking freelance Educational Service
Providers for all disciplines throughout
California and the Las Vegas area
Attend the next:
Flex Ed Instructor Affiliation Information Session

For more information:
Contact Justin Sousa (909) 464-2299 ext 1014
For Those Attending Classes, Please Note:
Professional attire/scrubs are expected to be worn when attending any course at any location.
Hospitals may charge for parking. Please contact the hospital directly for specific parking information.
Please arrive 15 minutes prior to a course's start time for registration.
Interested in online


CPR, ACLS, or PALS?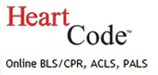 For more information
To request a course

Please choose your region